Yesterday I posted this picture that I snapped while waiting at a red light in northern Kentucky.
Originally I stated here on the blog that turkey season was not in, but on further review, turkey season started on Saturday in Kentucky! This guy got a nice big turkey on the first day of the season!😀
Kids Free Egg Hunt. Wait! What?
Easter is a big deal at most churches. It should be. The resurrection of our Lord from the dead is the foundation of Christianity. Paul said, And if Christ be not raised, your faith is vain; ye are yet in your sins.
I Corinthians
15:17
The resurrection of Christ should be preached, taught and shouted from the rooftops all year long. Dedicating one Sunday a year worldwide to the proclamation of that central truth is the very least we can do as Christians, as Preachers and as churches.
I know a good many folks that are not comfortable with calling the day by the name "Easter". That is OK, I get it. But they all celebrate Resurrection Sunday with us when we remember and proclaim afresh that Jesus Christ, the Son of God, conquered death three days after He was crucified and buried! It really should be a big deal.
We all know that the resurrection of Christ from the dead, victorious over death, hell and the grave has nothing to do with eggs and rabbits, right? Yet many churches host egg hunts for the kids. I do not particularly love the tradition, but I do not automatically hate on it either.
Then I found this. It is confusing.
It is an advertisement for a Kids Free Egg Hunt.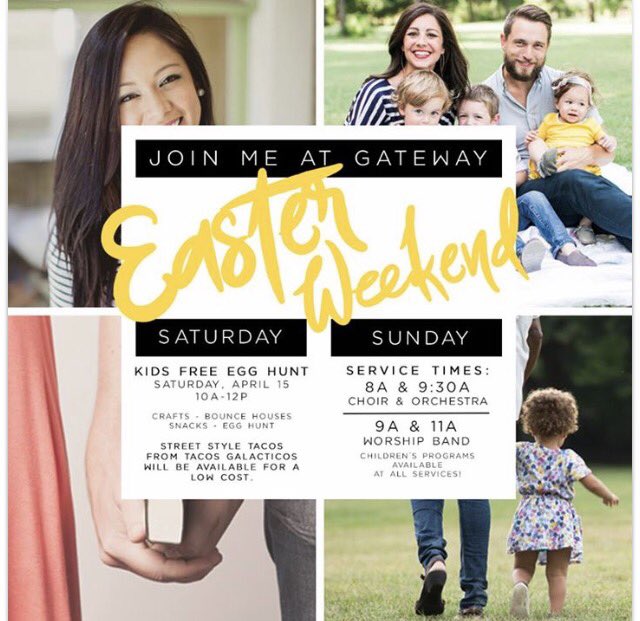 It does not say Kid's Free Egg Hunt or Free Egg Hunt for Kids. It says Kids Free Egg Hunt, like parents having a Kids Free Weekend or a Kids Free Date Night.😉😉
Kids Free-No Kids Allowed.
I suppose that means no brats running around picking up the eggs before the adults can bend over to the ground.
That can be annoying. We must eliminate the short competition.😆
I guess I understand the concept, but I thought Easter Egg hunts were all about the kids. That is why I do not hate on egg hunts, because it is for the kids. IF adults are now having egg hunts exclusively for them, I may have to rethink my position.😏
They do advertise Street Tacos so that is definitely one redeeming factor.