Happy Saturday, I hope you are doing well. Thanks for stopping by to visit with me. We are making tracks from Mississippi to Kentucky today and we should be well on our way by the time you read this, hopefully!
The Scary Birthday Cake
Today lets stroll down my memory lane again. This one is going back to my second birthday. That was more than a few years ago.
I was terrified of my birthday cake! The cake was made to look like a Pound Puppy. The pictures and video footage that I remember seeing were hilarious. It really was a cute cake. Do you remember Pound Puppies? Here is a picture that I found online.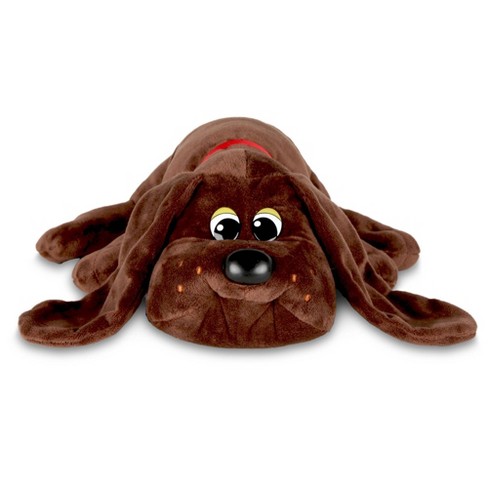 There is absolutely nothing scary about a harmless Pound Puppy! He is actually cute. Any normal two year old would have loved a puppy cake. In case you do not know me yet, I am not normal.
I would not have a thing to do with the cake. I did not want to touch it or be near it at all! I must have thought the puppy was going to lick me, bite me or chase me. I just laugh when I think of my silliness today, but I was completely scared of that cake.
Real Fear
I am still terrified of dogs in my thirties! The size of the dog does not matter, big or small, I am not a fan. My fear comes from not being able to get away from them. I can not run if I need to run. It is a fear that I have to face very often. I have found that dogs are extremely fond of girls in wheelchairs. The dog's fondness for me and my fear do not mix well together.

Last week we were at a church with a friendly neighborhood dog. He loved on everyone and everyone loved on him. I was outside in my chair and he literally went for my lap! It scared the daylights out of me!😁
Here is another story that my parents have told me about. It also demonstrates my fear of dogs. This happened when I was very little too. We were visiting a friend's home. Somebody opened the door and our friend's big dog ran inside.
Do you remember that I am immobile and I am terrified of dogs? Those two things were against me at that moment. I was sitting in the middle of the kitchen floor. Dad tells me that my fear was so strong that I stood straight up to my feet, without assistance, before they could get to me.
I am amazed by this story. I can not go from sitting to standing in the middle of the floor on my own. I wonder if I could have run, from that dog, because of my adrenaline rush? I am glad that my parents rescued me, but I would like to know what would have happened.
Have you ever had to overcome any fears? Do you have any childhood fears, that are now funny? I would like to hear your stories if you are comfortable telling them.
Thanks for reading. I hope you have a great weekend.
Odie