Friday the Isaacs were with the Gaither Homecoming crew in Fort Worth, Texas. I was so happy for the rare occasion to be with Aunt Lilly, Ben, Sonya and Becky! Both of our crazy schedules do not allow us to cross paths very often.
Everyone that knows me is aware that I am a huge Isaacs fan, and I love to hear them live! Of course, the Isaacs hit a home run with their portion of evening. I am already looking forward to the next time I get to be with them.
Others also sang Friday night. Everyone did excellent job!! It is a night we will be laughing about for a long time!
I go picture crazy at a concert so I will only give you a highlight.
Bill Gaither
Gordon Mote
A highlight for us was to get see Gordon! We had the opportunity to meet him and visit with him. He is an award winning musician and fabulous singer.
Charlotte Ritchie is another well known name around our house!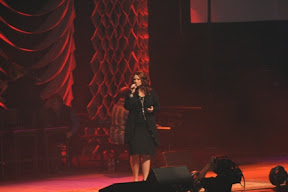 Charlotte is an amazing singer! Her husband Greg has played drums on three of our projects.
Karen Peck and New River
They have been on our favorite list for years.
The Martins singing with their tight family harmony
Gene McDonald hitting the low notes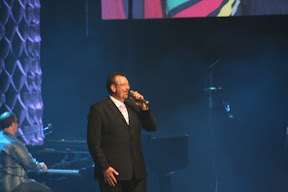 Lynda Randal is a sweet lady and sings beautifully.
The Hoppers doing what they do best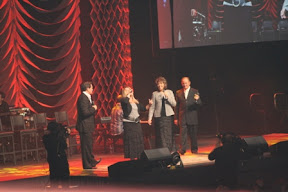 Now for the Isaacs
Gordon Mote playing blueuegrass piano
Nathan
Thomas
Sonya is expecting a baby in July. I am anxious to see my new cousin!
Ben one of the greatest people I know!
Gaither Vocal Band
Wow what a performance! This G.V.B. lineup makes for a powerful blend! They closed their set with a moving rendition of He's Alive!
That is all for now. It was night of awesome singing, visiting with family and lots of laughter!!
Odie