I visited a church website the other day. The church is Trinity Pentecostal Church near Central City, Kentucky. We have been to Central City many times for revivals and we dearly love Pastor Alan Harris and all of his great folks. We were most recently there for revival last year in April.
If I remember correctly we closed revival on Friday and Easter was on Sunday. Once Easter was over the church was going through a major remodel. I intended then to show you pictures of the progress and I may have shown a few. However, I became side tracked by building house and life in general and I dropped the ball.
The remodel went very well and the church is absolutely beautiful. I was happy to see all the pictures on their website and I want to share them with you.
Here are a few pictures of our revival the week before the remodel began.
They had already sold some of their pews in anticipation of the remodel. They were using some of their white fiberglass chairs from the fellowship hall.
I took these pictures from their website. They stripped the walls down to the bones.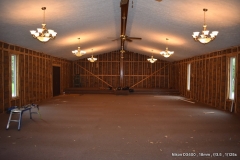 Here are a few of the nearly finished project. I think the new look is beautiful!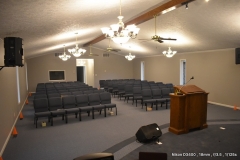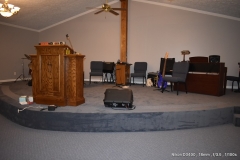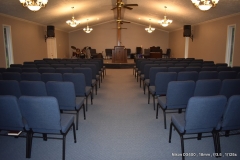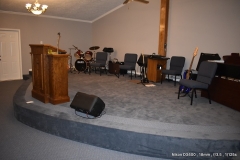 These came from the dedication services.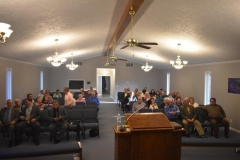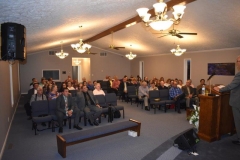 We will be back at Trinity Pentecostal in September and we are looking forward to seeing the church in person and having revival among our friends in Central City. It may seem like a long time between February 1st and September 2nd but it will be here before we know it.
We love you Alan Harris and we will be there soon!
Thank you for dropping by today.